Mindfulness Meditation. Are You Practicing?
Mindfulness meditation is an important practice for more reasons than you might have first thought. Scientists discovered that meditation makes actual physiological changes to the brain structure. Resulting in:
Protection against mental illness.
Increased signaling connections in the brain.
Increase in myelin protective tissue.
Higher memory function.
Less affected by stress.
Increased sense of self.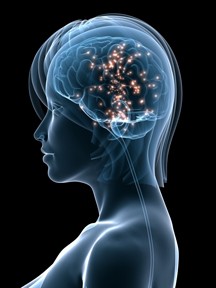 With these added benefits of meditation, it's hard to find any reason not to practice. Make the time and just do it!
There are some other interesting things that happen when you've been meditating a little while longer. A 2005 study showed that meditators have thicker cortical walls than non-meditators. This effectively means that meditators brains are aging at a slower rate.
When we meditate, activity in the left prefrontal cortex (the seat of positive emotions such as happiness) tends to swamp activity in the right prefrontal (site of negative emotions and anxiety), while the pathways between the hemispheres become larger and more active. This has the effect on the person's experience of 'raised consciousness,' and gives them a willingness and ability to act on their intentions.
Discover the Benefits for Yourself
As I mention in the video, you can see actual physiological changes in as little as a month, as well as the resultant mental and emotional benefits that flow on from that. If you would like to meditate deeper than what is described in the article, take a look at the Accelerated Meditation.
[Update: offer expired] For a limited time, I'm offering a free trial for two whole months. That's more than enough time for you to experience a dramatic change in your brain, mind, emotions, and how you create your reality. Take a look: The Accelerated Meditation.
I'd love to get your thoughts on mindfulness meditation. Do you meditate? What changes have you experienced? If you're a non-meditator, why have you chosen not to? Let's discuss it in the comments below.